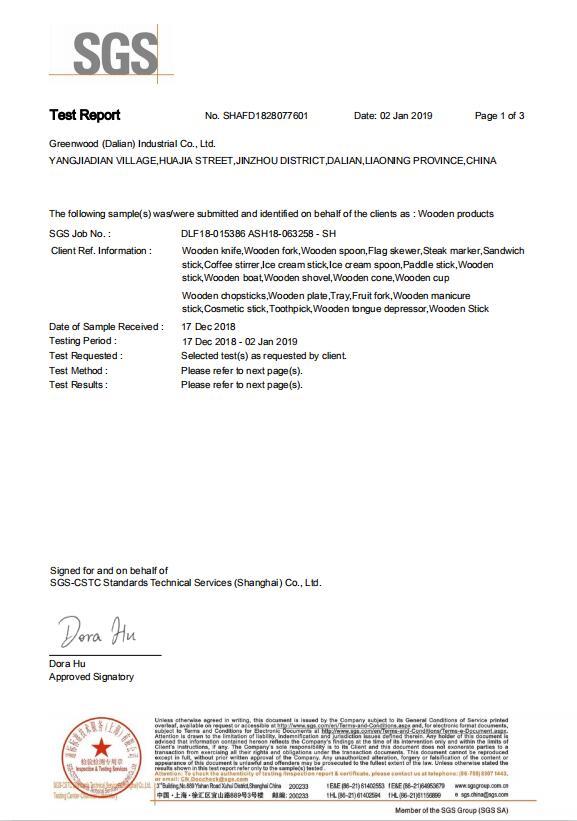 Item specifics
Period

2022/6/7 - 2024/7/1
No.

SHAFD1828076201
Certification bodies

SGS-CSTC Standards Technical Services(Shanghai)Co.
Certificate description
Greenwood passed SGS-SVH

C test.
What is SGS Certification?

The core services offered by SGS include the inspection and verification of the quantity, weight and quality of traded goods, the testing of product quality and performance against various health, safety and regulatory standards, and to make sure that products, systems or services meet the requirements of standards set by governments, standardization bodies or by SGS customers.
SGS works in the following industries: agriculture and food, automotive, aviation, chemical, construction, consumer goods and retail, energy, finance, industrial manufacturing, life sciences, logistics, mining, oil and gas, and public sector.