Ecological Disposable Wooden Plates: Uses and Benefits
Share
Issue Time

2022/10/10
Summary
Disposable wooden trays are made from materials such as birch and bamboo, which do not have much of an impact on the environment. To learn more about the uses and benefits of eco-wooden trays, read on and we'll tell you all about it at the end.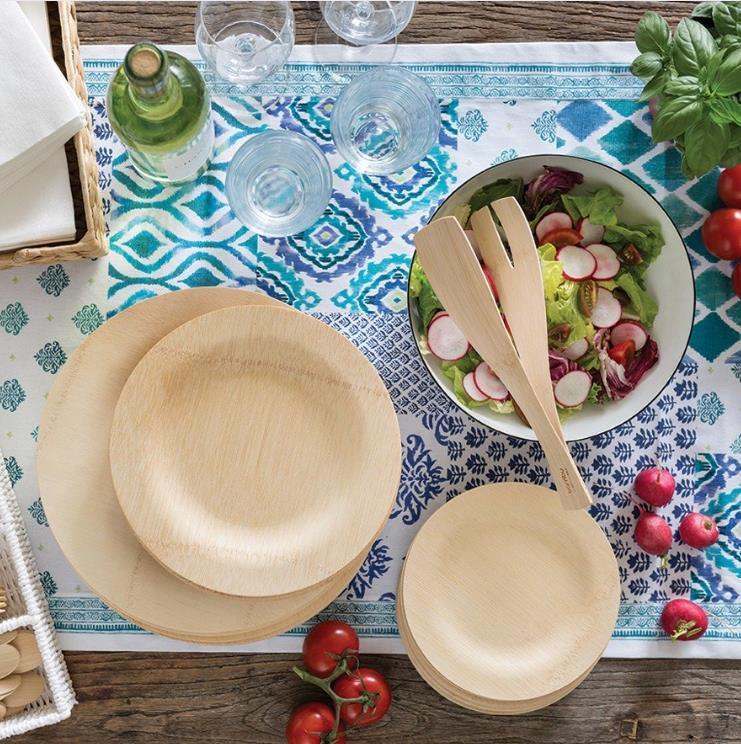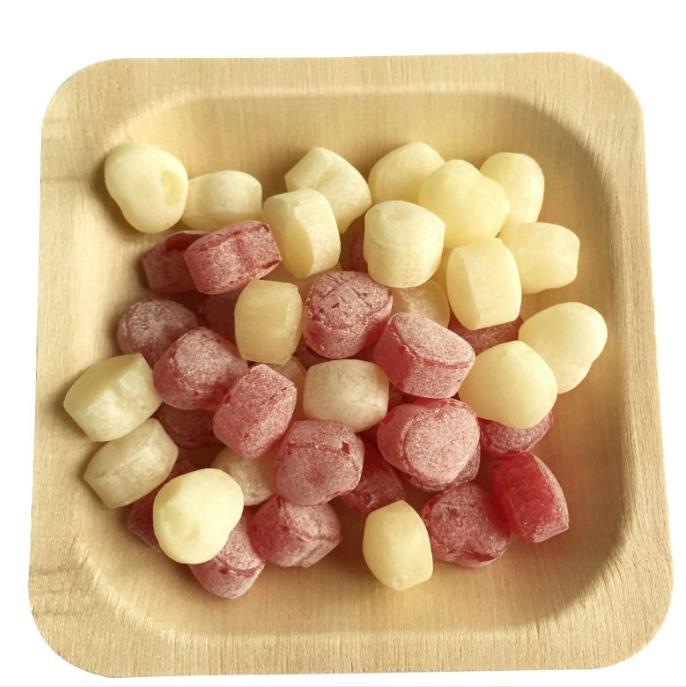 Wooden cookware has been used since ancient times. Wooden cutlery has always been a favorite because they don't leave a metallic taste in food and are better quality. Today, eco-
disposable wooden plates
have become very popular because their use helps protect the environment.
They are made of materials such as birch and bamboo, which do not have much of an impact on the environment. They are an alternative to plastic and are very good quality. They are widely sold and there are specialized stores.
If you don't know they exist or want to learn more about the uses and benefits of eco-wooden plates, read on. In the end, I'll tell you all about it
What are the advantages of using eco-disposable wooden plates?
Getting planks from these materials brings many good reasons to know what they are:
Ecological economy
This type of plank is much more economical, and bamboo and birch are easy to replicate. They are persistent and easy to grow, making them a good choice for supporting ecology.
These plates can be buried in the garden and used for composting after their useful life is over. Most of them can degrade within 3 years and provide minerals to the soil. This type is very short compared to other materials that require longer degradation times.
Attractive design
Each of them has a unique design. None will have a similar design to the other, which is what attracts these eco-planks.
Light
Materials of this type are very light to the touch, regardless of their design size. Therefore, they are easy to transport and there is no risk of breakage from falls.
Resistant
Although these materials are ecological and biodegradable, they are very resistant to any type of food. Their surface is non-stick, so even if the knife is cut, it will not be damaged. This has proven to be very beneficial as it avoids the accumulation of bacteria and fungi in the grooves.
Healthy
Most traditional planks require special treatment with chemicals to protect their surfaces. This brings about a change in flavor and interaction with fatty acids in the food.
The food served on these eco-wood plates will not change its taste as it does not contain toxic chemicals.
Low maintenance
These dishes are gaining popularity in the market because they require little maintenance. Their resistance to absorbing liquids prevents them from deforming or breaking in any way, guaranteeing greater durability.
They provide a lot of looks
The food served in these types of dishes looks more attractive and attractive. Although they can be used perfectly for different scenarios such as picnics, and parties, they bring an elegant touch to the table.
What are the uses of ecological wood planks?
These plates are widely used in homes for their simplicity and versatility. However, thanks to their muted natural colors and spectacular design, they are perfect for a special lunch or dinner. They are even ideal for family gatherings and other celebrations.
Their innovative design allows you to use them in rustic settings, picnics, barbecues, or outdoor celebrations. There is no obstacle to their use and they can be adapted to any style.
However, the most common use is to share any meal with your loved ones at your home's restaurant. You don't need a lot of extra elements to make these dishes stand out. On their own, they are the perfect addition to any design and decor.
You can find them in various shapes, square, oval, round, and rectangular. Also, you can buy them in units or in some complete dishes.
Remember that this is an ecological and biodegradable product and by using it you will help protect the environment. Without a doubt, this is one of the easiest ways to contribute to the betterment of our planet.
At any celebration or meeting, you'll surprise your guests with this modern and ecological wooden tableware. All Greenwood products are biodegradable, so you will always work with them to protect the environment. If you want to customize or buy disposable wooden tableware, please
contact us
.
Greenwood is a professional
custom disposable wooden tableware manufacturer
, which has been developing and manufacturing biodegradable disposable wooden tableware for 20 years. The products cover 116 styles of bamboo and wood disposable tableware in 10 categories. At the same time, Greenwood's R&D center is also constantly researching market demand and developing more wooden disposable tableware styles that are close to market demand.